Due to Province wide shutdown, and following instructions from the Diocese, ALL MASSES will be considered CANCELLED until further notice.
The Priests of our Church will continue with the celebration of daily Mass to ensure that intentions of the day, as well as for our community, can be offered.
Be aware that all SHRINE GROUNDS, CHURCH, OFFICE AND STORE are closed until otherwise authorized. Thank you for your patience.
St. Francis Xavier Parish in Tilbury
Virtual Sunday Mass at 10:00 am.
Our Lady of the Rosary Shrine
A Hidden GEM in Southwestern Ontario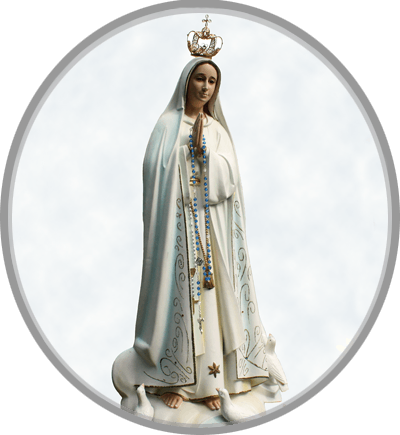 Rosarian Community
Rosarian Monastery in Canada since 2010. The Rosarians follow a daily monastic schedule of prayer and work — and are also available for the spiritual needs of the pilgrims.
PER MARIAM ADD JESUM
Through Mary to Jesus
"Our Lady of the Rosary . . . Our Lady of Fatima ~ Pray for us"
My dear friends, The Angel said to her, "do not be afraid Mary, you have found favor with God....
read more

St. Michael's
Gift Cabin
(closed during lockdown)
CONTACT US
Mail : 5773 10th Line
Merlin ON
N0P 1W0
Phone : 519-689-7760
Fax : 519-689-4788
Email : olrshrinemerlin@gmail.com
Contact Rosarians directly:
rosariansmerlin@gmail.com
Exit the 401 Bloomfield Rd S. (exit 81). Turn right at Bloomfield Rd (signs for Bloomfield Rd S) 1.1 km. Turn right at 8th Line 11.1 km. Turn left at Merlin Town Line 2.8 km. Turn left at 10th Line 1.1 km
Exit 401 at Queens Line (exit 63). Sharp right at Highway 2 (Queens Line) (signs for Chatham) 6.3 km. Turn right at Merlin Town Line 7.7 km. Turn left at 10th Line 1.1 km.